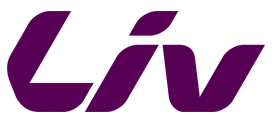 Avow
Advanced Pro 1
Our Canadian warehouses will be closed for the Holiday season beginning December 12th 2022 through till January 3rd 2023. While we're away, your friendly neighborhood bike shop is ready to help! Nos entrepôts seront fermés pour la période des fêtes du 12 décembre 2022 au 3 janvier 2023. Pendant notre absence, votre magasin de vélos de quartier est là pour vous aider!
Perfect fit, ease of adjustment and aerodynamics create an unstoppable trifecta in the world's first truly women's performance triathlon bike.
Key Performance Factors
Absolutely Aerodynamic
From the aero frame design to the wheels, fork, and base bar, Avow vanquishes wind resistance for top speed and performance.
Built for Endurance
An array of body-positioning options conserve energy in key muscle groups for the run. Plus, frame-integrated hydration and storage help keep you fueled.
Powerful
Proprietary oversized bottom-bracket and symmetric chainstay design increase stiffness to maximize power transfer.
All prices and specifications are subject to change without notice.